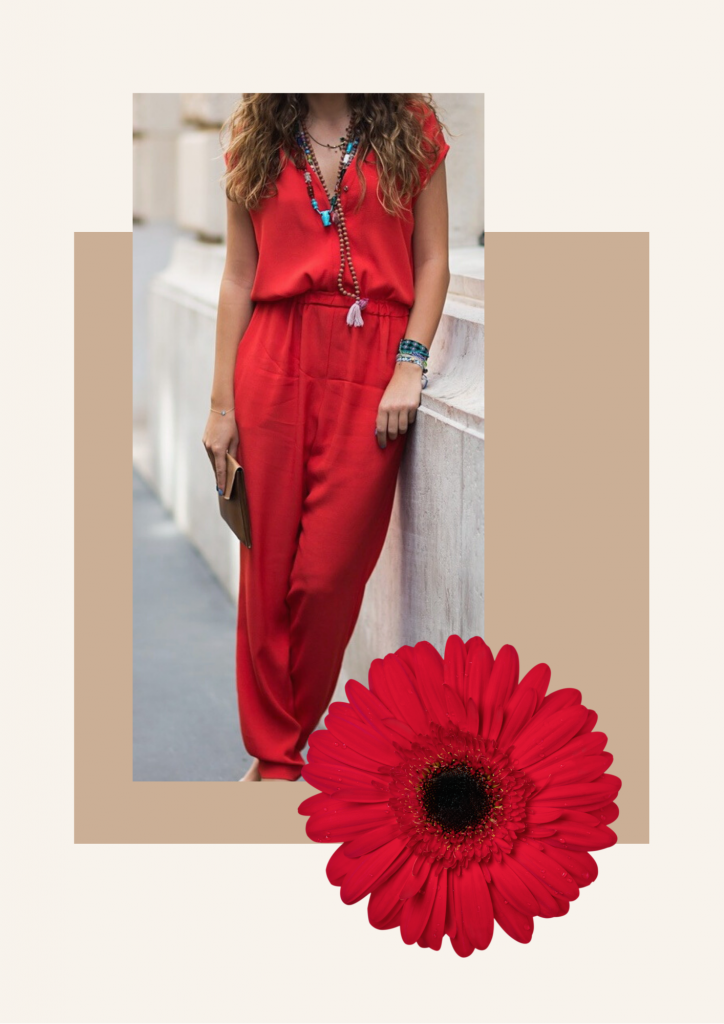 There's a certain energetic, lively vibe that comes with wearing the colour red. While it may be perceived as a difficult colour to wear, or for some people too bold, there are many ways to incorporate it into your everyday wardrobe and draw on the active, confident energy it provides.
Pair with Neutral Colours and Basic Pieces
When experimenting with a bold shade, the key is to keep the other components of your outfit quite simple to water down the strength of a pure red – look to more neutral tones in basic silhouettes.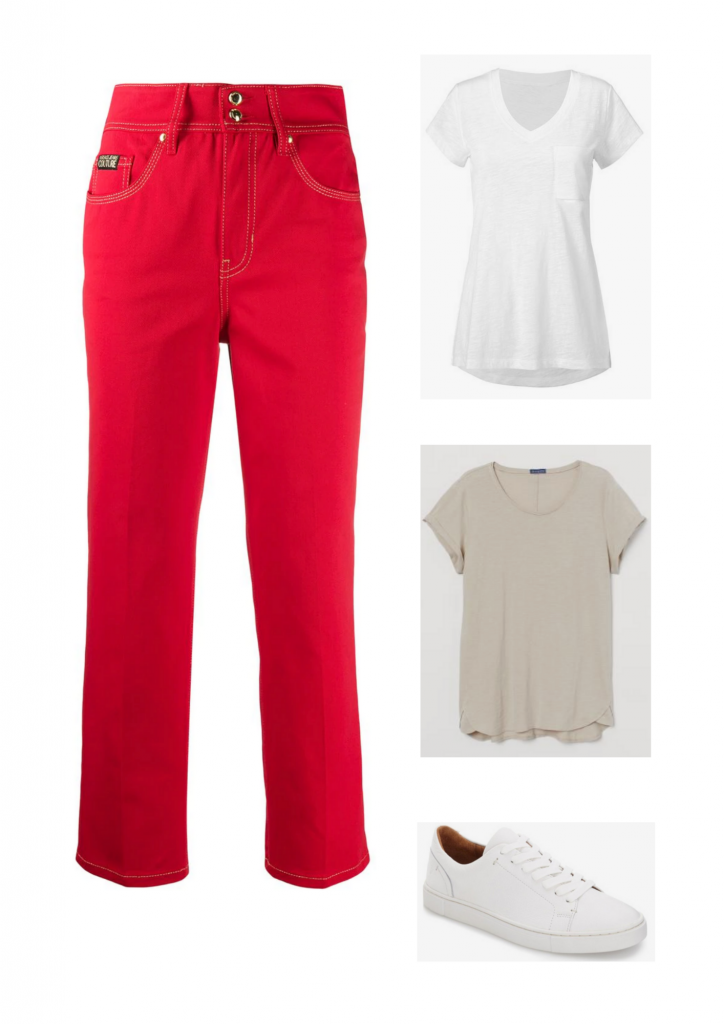 For example;
If you are wearing red jeans pair it back with a white simple tee, and white sneaker for a week-end casual look. To soften the contrast between the two colours, try a neutral earthy tone like light stone or olive.
If you want to add interest to say a basic tee, choose a textured fabric, like a slub cotton t-shirt which appears to have slight lumps in the fabric.
Explore Red through Accessories
A subtle way to work red into your wardrobe is through your accessories.
Think hang bags, belts, shoes, jewellery. To really make the colour pop wear with a neutral coloured outfit.
And, don't be afraid to pair red with denim for a chic look.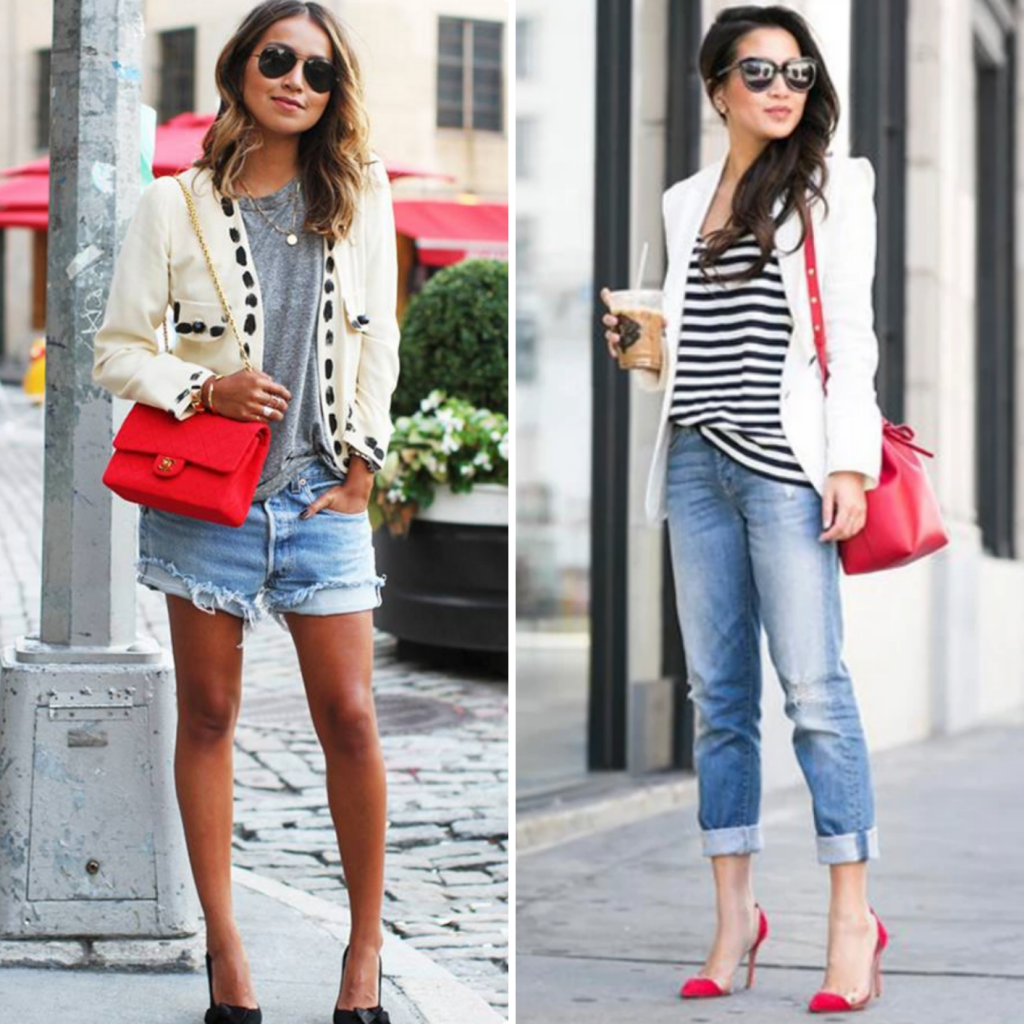 Lastly, if you are not accustomed to wearing red at all and want to give it a try, experiment with a baby step of wearing red nail polish on your toes and work up from there. Or give red underwear a try and notice how it changes how you feel.